ASI HiFISH - Digital FISH Diagnostics
Applied Spectral Imaging (ASI) provides an industry-leading solution for digital FISH diagnostics with computational analysis and automated workflows. The HiFISH platform features powerful algorithms for accurate cell classification, probes signal detection, statistical analysis and much more.
ZytoVision FISH probes are highly compatible with ASI microscopy systems.
---
ZytoVision Probes analyzed with HiFISH by ASI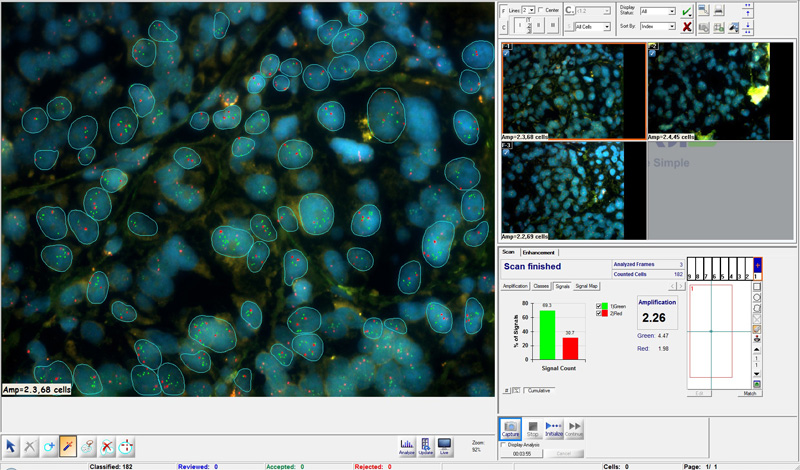 Exceptional FISH analysis with the ZytoVision Probe
ZytoLight ® SPEC ERBB2/CEN 17 Dual Color Probe
on ASI's digital diagnostic system: ERBB2 gene amplification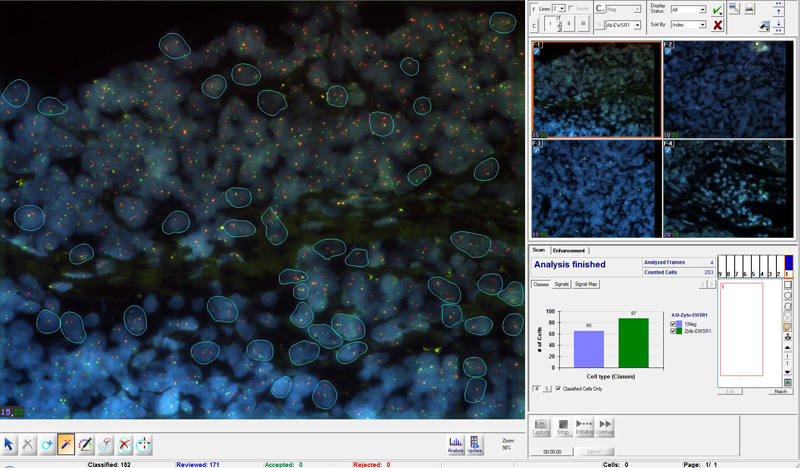 Exceptional FISH analysis with the ZytoVision Probe
ZytoLight ® SPEC EWSR1 Dual Color Break Apart Probe
on ASI's digital diagnostic system: EWSR1 gene rearrangement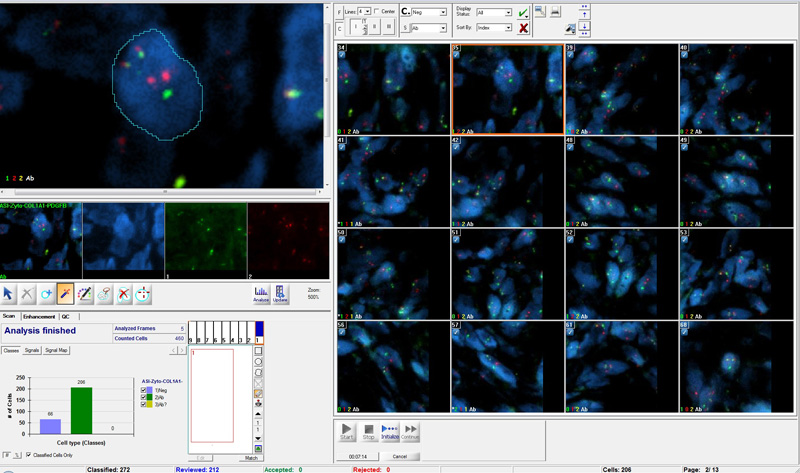 Exceptional FISH analysis with the ZytoVision Probe
ZytoLight ® SPEC COL1A1/PDGFB Dual Color Dual Fusion Probe
on ASI's digital diagnostic system: COL1A1-PDGFB gene fusion