ZytoDot ® 2C SPEC ERBB2/CEN 17 Probe Kit
The ZytoDot ® 2C SPEC ERBB2/CEN 17 Probe is designed for the detection of ERBB2 (a.k.a HER2) gene amplification frequently observed in solid malignant neoplasms e.g. breast cancer samples. Amplification of the proto-oncogene ERBB2, observed in approximately 20% of all breast cancer samples, has been correlated with a poor prognosis of the disease.
In addition, detection of ERBB2 amplification by CISH may help in selecting patients eligible for ERBB2-targeted therapy.
---
Probe Maps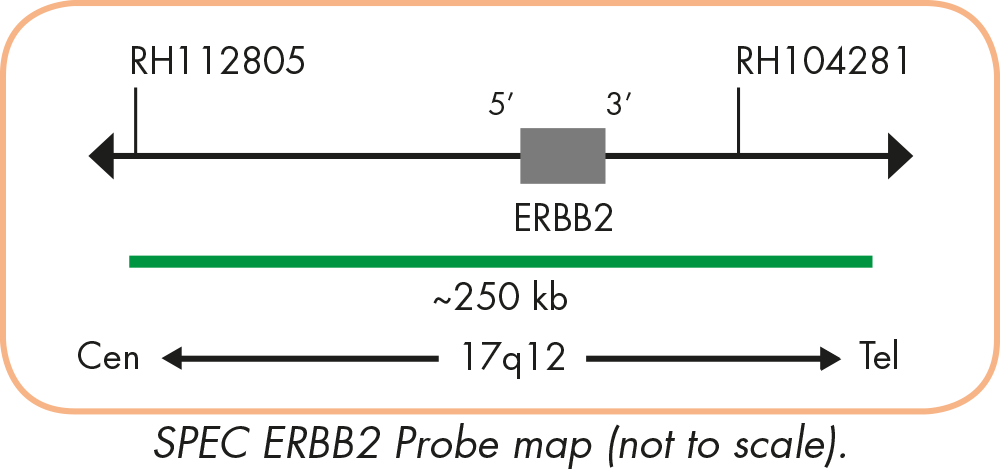 ---
Ordering Information
Prod. No.:
Tests¹:

Registration Status²

:
C-3022-10
10
C-3022-40
40
---
Download Information
---
1

Using 10 μl probe solution per test.

2

In vitro diagnostic medical device according to EU directive 98/79/EC.
CE IVD only available in certain countries. All other countries research use only!
Please contact your local dealer for more information.