ZytoLight ® SPEC CSF1R/D5S23,D5S721 Dual Color Probe
The ZytoLight SPEC CSF1R/D5S23,D5S721 Dual Color Probe is designed for the detection of 5q deletions including the CSF1R gene. Deletion of chromosome 5q is a characteristic hallmark of the myelodystplastic syndrome (MDS). Haploinsufficiency of the simultaneously deleted RPS14 gene is the probable cause of the erythroid defect that characterizes the 5q- syndrome.
---
Probe Maps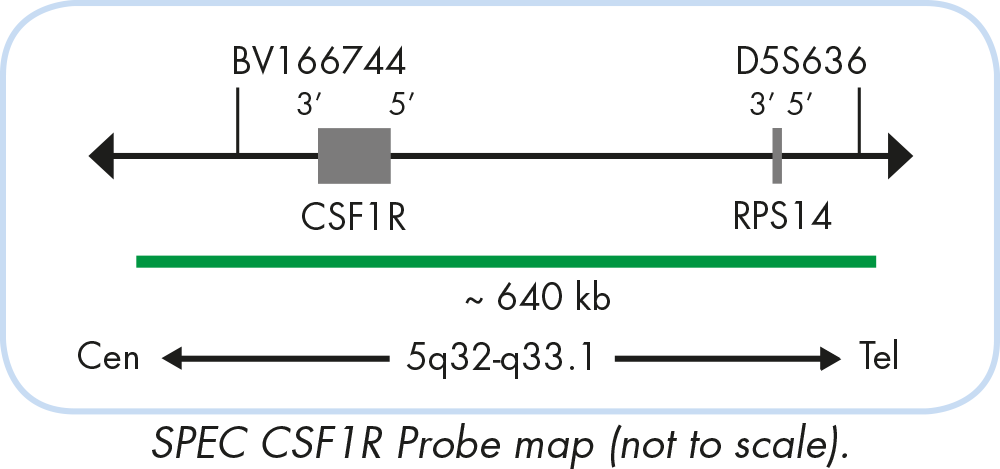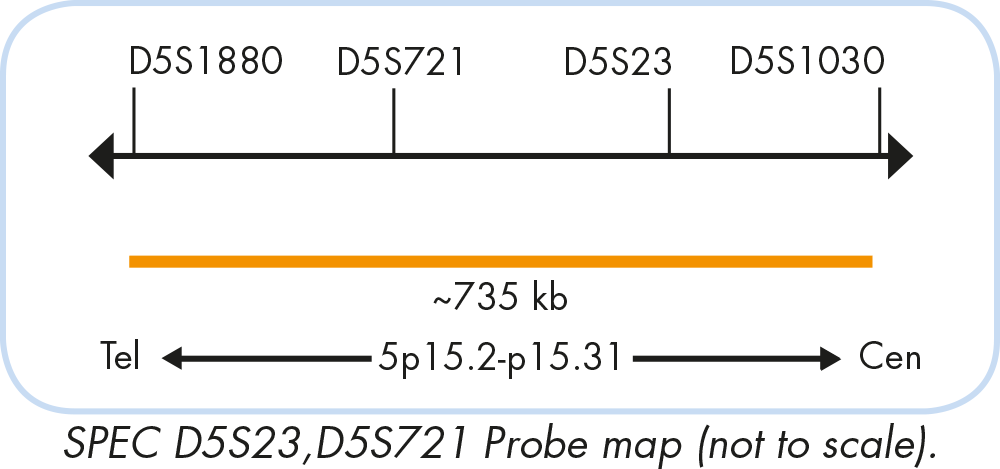 ---
Ordering Information
Prod. No.:
Tests¹ (Volume):

Registration Status²

:
Z-2268-50
---
Download Information
---
1

Using 10 μl probe solution per test.

2

In vitro diagnostic medical device according to EU directive 98/79/EC.
CE IVD only available in certain countries. All other countries research use only!
Please contact your local dealer for more information.