ZytoLight ® SPEC EWSR1/FLI1 TriCheck
TM

Probe


The ZytoLight ® SPEC EWSR1/FLI1 TriCheckTM Probe is designed to detect translocations involving the EWSR1 gene and the FLI1 gene. t(11;22)(q24.3;q12.2) is the most frequent translocation in Ewing sarcoma or peripheral primitive neuroectodermal tumors (PNET) juxtaposing the EWSR1 gene next to the FLI1 locus. Detection of the EWSR1 rearrangements by FISH can be used to confirm the diagnosis of Ewing sarcoma/PNET.
---
Probe Maps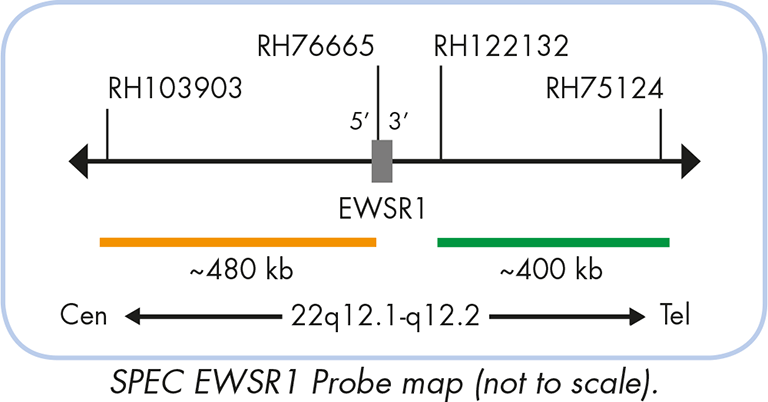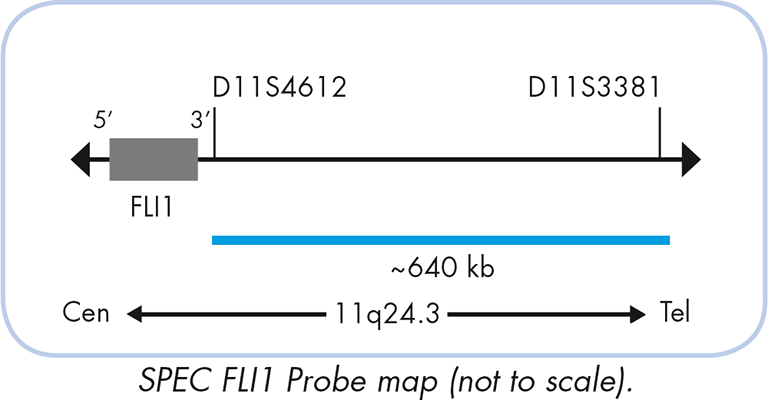 ---
Ordering Information
Prod. No.:
Tests¹ (Volume):

Registration Status²

:
Z-2183-50
---
Download Information
---
1

Using 10 μl probe solution per test.

2

In vitro diagnostic medical device according to EU directive 98/79/EC.
CE IVD only available in certain countries. All other countries research use only!
Please contact your local dealer for more information.