ZytoDot® 2C Glioma 1p/19q Probe Set
The ZytoDot2C Glioma 1p/19q Probe Set includes CISH probes for the detection of both 1p36 and 19q13 loci. Deletions affecting the short arm of chromosome 1 (1p36) and the long arm of chromosome 19 (19q13) are frequently found in human gliomas and are associated with a better survival. Determination of 1p and 19q status may aid in therapeutic decisions and predict outcome in patients with anaplastic oligodendrogliomas.
---
Probe Maps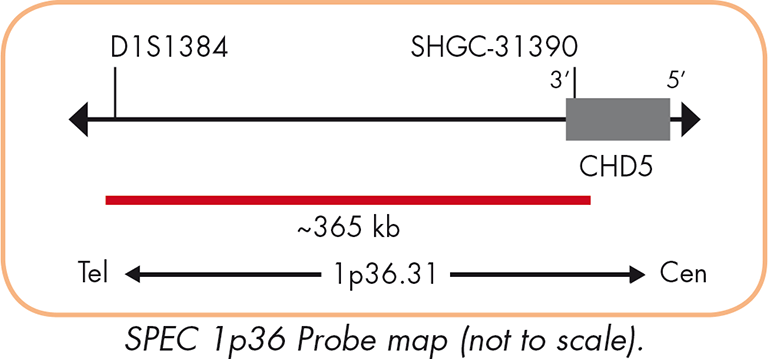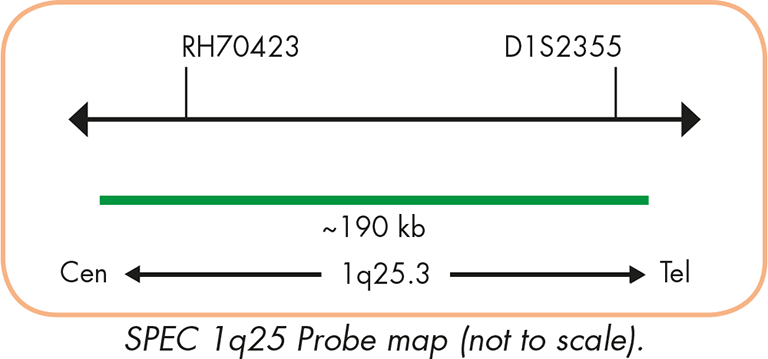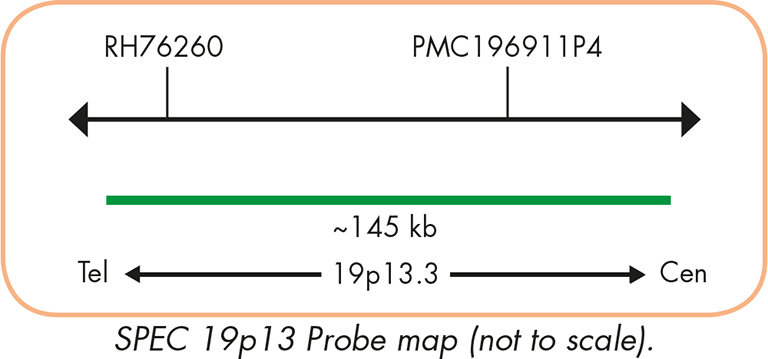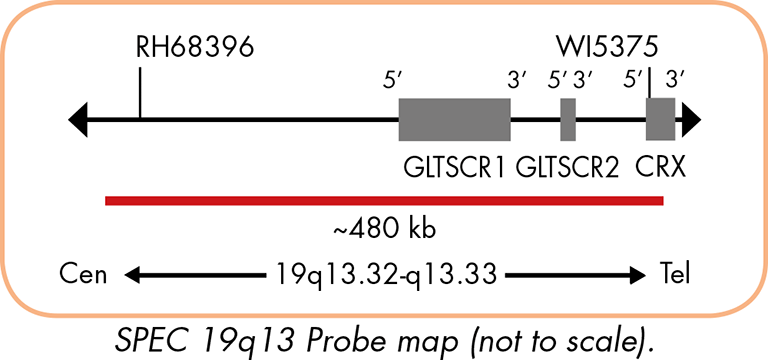 ---
Ordering Information
Prod. No.:
Tests¹:

Registration Status²

:
C-3076-10
10
C-3076-40
40
---
Download Information
---
1

Using 10 μl probe solution per test.

2

In vitro diagnostic medical device according to EU directive 98/79/EC.
CE IVD only available in certain countries. All other countries research use only!
Please contact your local dealer for more information.